CONTACT US
Phone
+39 0746.221040


Mobile

+39 347.6035262 - +39 328.7672567

For info, send us an email using the form down below.
The compulsory fields are marked with "*":
follow us on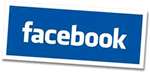 To buy our products
Make your order by e-mail using the form down below, indicating the code of the item or items selected and the desired quantity, you will receive an answer as soon as possible, again via e-mail, with the product availability, delivery times and informations about the payment.
Method of payment:


- 40% when you order by bank,
- The remaining 60% cash on delivery
Discalimer
Personal Data treatment (law 196/2003):
The data collected by Associazione Culturale Archeos area treated according to the Italian Law 196/2003 on "Personal privacy and data treatment". For further details, we recommend you to visit the Law 196/2003 Government Site.
The data collected through our form are used only from us to keep you informed on commercial offers, new services and events that could potentially be of your interest.